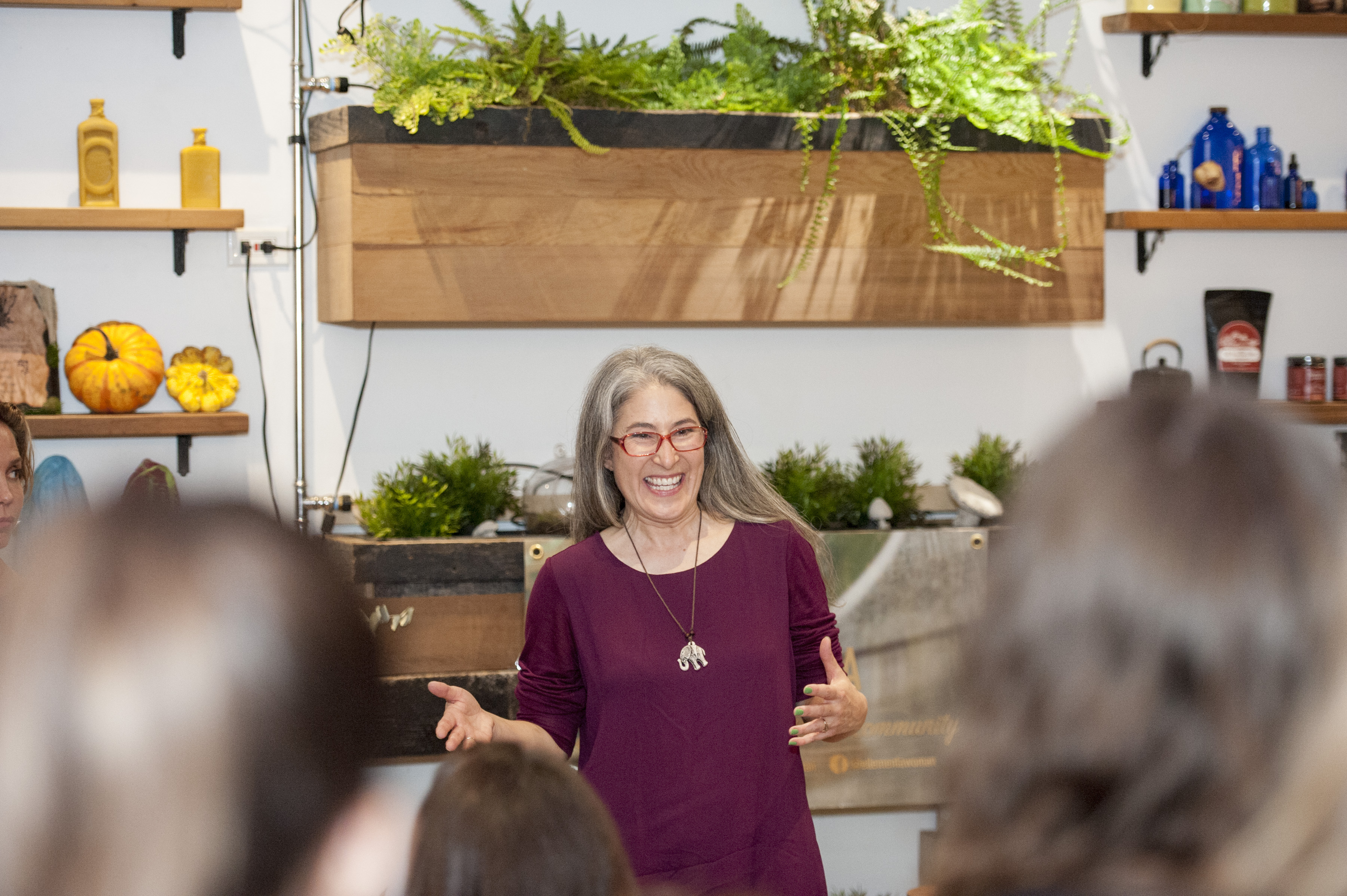 26 Jun

Why this woman thinks women of a certain age are the future of pot

Podcast: Play in new window | Download
Subscribe: Android | Email | RSS
Aliza Sherman has a knack for getting women together around the zeitgeist issues of our times. During the go-go dot-com days decades ago,  she did it around technology and the Internet with her Webgrrls movement.  Now, she's doing it again with her business, Ellementa, which centers on the great massive gold rush land-grab of our time: Pot.
The idea is simple: to gather women to talk about the benefits of cannabis and cannabis products for health, wellness, and relaxation.  Nobody gets high at these events; if you think pot=stoners, you're stuck in another decade.  At these salons, women gather to do what women do so well, to share information and resources.
Aliza feels that women over the age of 35 will provide the critical mass to steer cannabis to national legality and mainstream use.  After all, it's women who make the majority of the health-care decisions in the home.  At a recent Ellementa gathering I attended in Sherman Oaks, California, women talked about the benefits of pot in helping everything from PMS, IBS, seizures, chemo after breast cancer, and after-exercise pain.  A quarter of the women introduced themselves as sober, meaning that they turn to cannabis products like balms and oils purely for health.
Whether or not the plant and all its derivatives are indeed a cure-all for every ill, it's clear that with so many states legalizing a variety of uses that Aliza is on to something.  Listen to our conversation and you'll get a sense why.