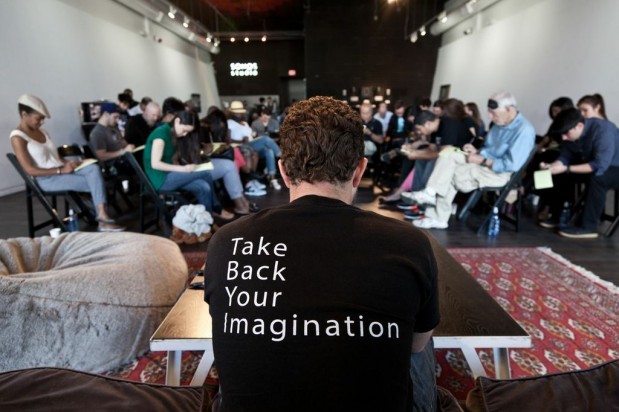 11 Apr

Pictureless "movies for the mind" stimulate memory for elders and students alike

Podcast: Play in new window | Download
Subscribe: Android | Email | RSS
When he first mixed together a series of sound effects into an "audio movie," David Tobin wasn't intending to create a tool to help Alzheimer's patients and their caregivers.  This TV producer, former night-club manager and photographer simply loved the nuance of editing a textured, layered aural gem.  No discernible human voices; no clear-cut plot; just evocative, beautifully edited sound.
He shared what he dubbed an "audiojack" with his friends, who enjoyed the act of listening, intently, then describing how what they heard made them feel–and see.
After he received unbridled encouragement from educators, particularly one at the Perkins School for the Blind, Tobin brought his work to school kids and, eventually, to senior citizens. Patients with even the most serious memory loss, he soon discovered, responded to the Audiojack in a powerful way.  Some who might not have spoken a complete sentence in weeks were suddenly able to articulate memories triggered by the rich compilation of sounds of, say, a Sunday morning, or cheering crowds in a ballpark, or a Civl War battlefield.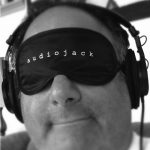 I ran into Tobin when he was demonstrating Audiojack at the Aging Into the Future technology conference produced by St. Barnabas Senior Services and the Eisner Foundation earlier this year in Los Angeles.  For this episode of Gracefully, I talked with him via Skype.
Intrigued?  You can download Audiojack on your smartphone, for free; there's a small subscription charge but each of the six categories (adventure, environment, historical, etc.) comes with one free scenario. (My personal favorite, so far, is "Live Forever.")  The experience of focused listening–with or without a blindfold–is a particular treat in a day filled with visual stimulation for anyone of any age.