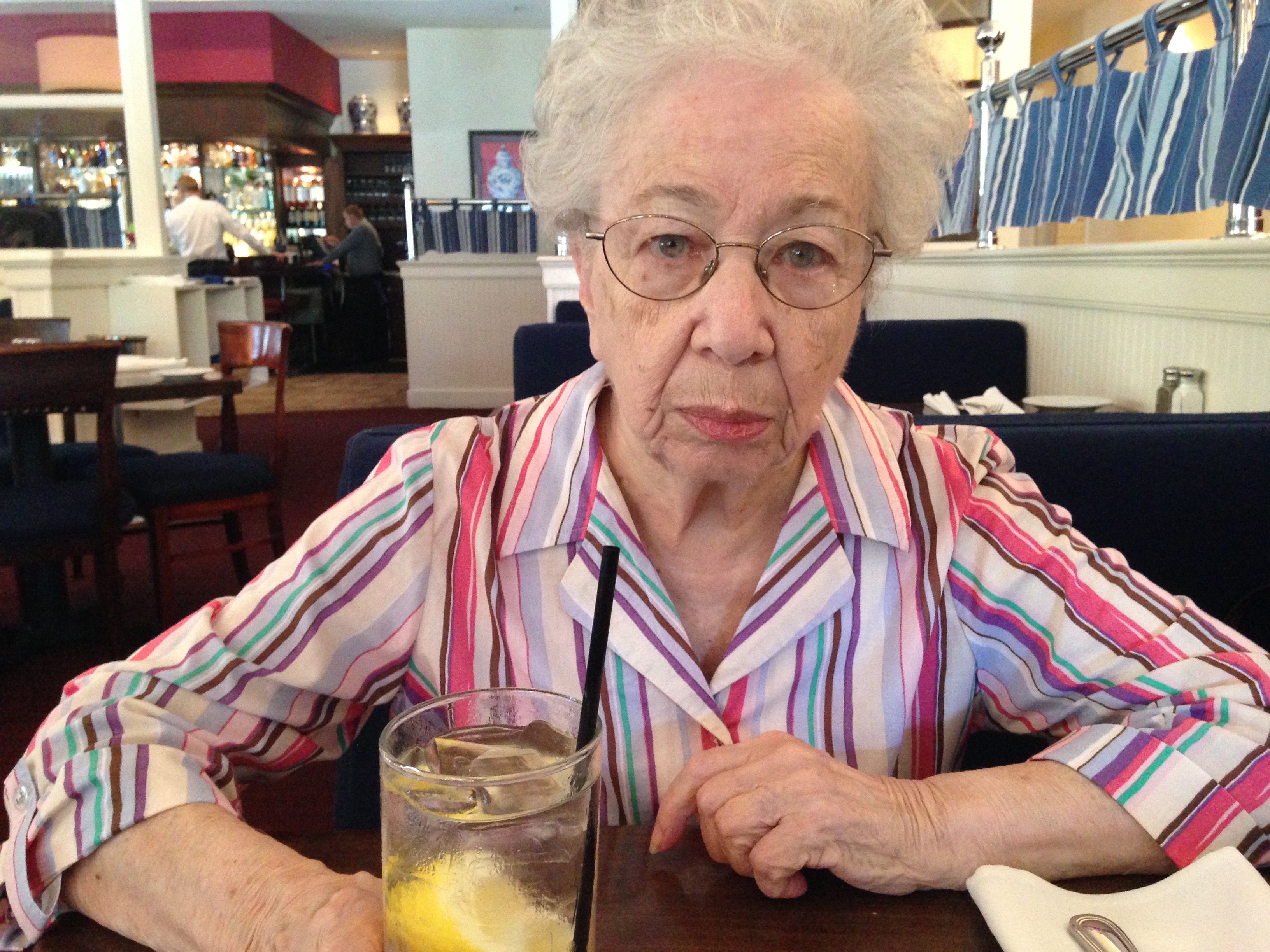 05 Sep

Broken hip, broken heart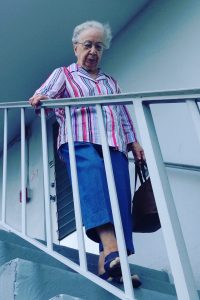 To look at my aunt Kay in her 87th year, you wouldn't have known anything was wrong, really. She looked like any one of a legion of older ladies in south Florida.
But those few of us who knew well her spotted the changes, the decline.  She'd always taken meticulous care of her grooming, and now, days would go by where she wouldn't shower. Going to get her hair done was impossible now, unless I happened to be in town to take her.
Her modest apartment had always been a pristine sanctuary, and now, telltale stacks of carelessness and disorientation had begun to form: On the dining room table, a pile of unanswered mail, mostly from nonprofits seeking donations, sat unanswered, as well as birthday cards and bills, with checks attached, unsent.  In the kitchen, four boxes of corn muffins sat spoiling, untouched.  (She'd long lived alone, since my grandfather had died.)
Once after I arrived for a visit, she hovered near the electric stovetop, to cover for the plastic colander that had melted there, hoping I wouldn't notice.  She knew that I would know something was wrong–and, that then, I might spur a movement to make her leave home.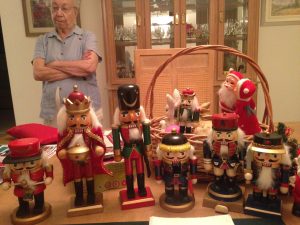 The decline had intensified after the car accident. One Sunday morning, she'd been on her way to church, a few miles away.  Seemingly out of nowhere, another car rear-ended her.  "Those crazy Florida drivers," she said many times afterwards. But it became pretty clear, pretty fast that in this case, she was at fault. She'd become disoriented, and just stopped on the road. Thankfully, no one was hurt, but her car.  It didn't take any convincing to keep her from getting behind the wheel again.  With this loss of mobility, the decline accelerated.  She fought the idea of moving, of having an aide of any sort.  Eventually, she succumbed, though for the few months we were lucky to employ a kindly woman, Kay often locked her out of the house.  "Go home to your family," she'd say.
In hindsight now, a few months after her passing, I suppose the way she died was inevitable.  My brother had been visiting and spending the night at her place after an Easter celebration.  He heard Kay scream from the other room, where she was preparing for bedtime. She'd fallen in her walk-in closet.  Her hip just gave out.  Suddenly, her worst fear of being taken to a hospital was now unavoidable.  Terrified, she suffered a 'silent' heart attack.  As she lay in the rehab center, refusing to work with the physical therapists, she repeated, over and over, the worst words you can hear a patient say: "Nothing interests me.  Nothing interests me."
Three weeks later, she was dead.
What did she die from?  Now, a hip fracture isn't necessarily a death sentence for all older women who suffer one.  A 90-year old lady I know is feistily navigating around in a wheelchair after she broke hers.  A neighbor of Kay's broke one hip, then the other, and is still around to tell about it.  But the case of my dear aunt statistically fits the textbook.  She'd lost the will to live.
At the small graveside service in our hometown of New York, we buried her, as she wished, next to my grandmother and grandfather.  The kind officiant asked the cause of death.  He shook his head as we explained, and answered further questions: That she lived alone, never had married, had worked all her life until retirement at a modest job–hadn't been sick a day until the fractured hip. Did it fracture when she fell, or was she literally crumbling? we wondered, as we told her story.  Did she die, indirectly, of a broken heart?
"That's the fourth time this week I've heard this," the officiant said.  As we drove away from the cemetery, I thought about how many Aunt Kays there are out there: lonely, isolated, falling apart. Knowing this doesn't give me solace; it makes me even sadder for her loss, and for all the other people, living on their own.