29 Aug

Body image after 50: Why these two women agreed to disrobe publicly

Podcast: Play in new window | Download
Subscribe: Android | Email | RSS
Would you take your clothing off on stage in a crowded theater?  At 57, LizAnne Keigley can't quite believe she's voluntarily agreed to disrobe publicly: "What the hell was I thinking, really?"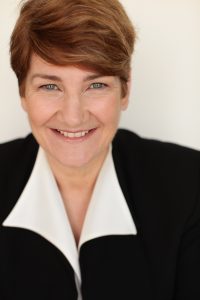 But she has a clear answer beyond the fact that it's part of her role in a new stage version of Calendar Girls, based on the hit 2003 movie written by Julie Towhidi and Tim Firth that opens this week at Group Rep in Burbank.  Her decision has to do with a major transformation she's recently undergone that callenges conventional perceptions of aging.
Since she's lost 150 pounds these last years, Keigley's been feeling as if she re-set to the start of a new life.  Just at the stage when many people start to wallow in malaise over their physical state, Keigley is marveling at her newfound health and physique-and all the possibilities before her.
Joining this ensemble cast of women has catalyzed a personal confidence she's never felt before, and lead her to a new realization.  She loves her new body, but accepts that ultimately "I'm not my body.  My body doesn't define me," she told me before a recent rehearsal.  "I am so much more than that. This play is giving me the power- empowered me to stand up and be everything I really am and not this body image thing that's going on."
Keigley and fellow cast member actress Cheryl Crossland, a 70-year old retired legal secretary, talked with me as they prepared for this week's premiere about how we feel about our bodies as we grow older, and the bond of the women in the cast.
For tickets and details, visit The Group Rep.